Since its founding on 23rd October 1995, the Institute of European Studies of Macau (IEEM) has been actively promoting cultural and academic dialogues between Europe and Asia with Macau as an ideal platform. In the course of all these years, IEEM has established itself as one of the leading learning institutes in Asia dedicated to the studies of the European Integration process and our Master in European Studies program, which is offered in partnership with the University of Macau is widely recognized as an effective tool for students from diverse backgrounds to grasp the complexities surrounding the construction of the European Union and its relations with the world. However, not only had IEEM devoted its core efforts to this academic program, we have been involving more in building up those relations with our cooperative and trusted partners. In the past as well as presently, we are involved in several programs pulling together resources from organizations across Europe and Asia in the building up of networks of knowledge and circulation of information aiming at improving inter-regional dialogue towards better mutual understanding, trust and communication. And this will continue to be our way towards the future, dedicating even greater efforts to research in those directions.
As we face an ever increasing need in our globalized world based on knowledge to enlarge the scope of our understanding on human relations and the relations among nations, we have increasingly enlarged our scope of activities beyond European Integration studies or area studies, according to the needs of the Macau Special Administrative Region. Hence, we have developed along the years summer programs on Intellectual Property, Trade and Investment Law, which are normally offered during the months of June and July in Mac au, lectured by world known experts in each of those respective fields and attended by post-graduate students as well as professionals from across several continents. On a different area but with the same mission oriented approach, we introduced in Macau the first Center for Creative Industries-Creative Macau-dedicated to the fostering and training of those industries and we are also active in programs dedicated to urban sustainability such as the annual symposium on Architecture, Culture and Environment (ACE) a project initiated by the cooperation between Politécnico Milano and IEEM.
We are also administrative partner of the EUBIP (European Union Business Information Program) an initiative of the European Commission with the participation of Macau and Hong Kong partners dedicated to raising the profile of the European Union among the businesses in these two Special Administrative Regions of the Peoples Republic of China.
By offering our friends and the general public a new design of our website, we hope to be closer to all of you and improve our commitment and service to the people of Macau.
Thank you very much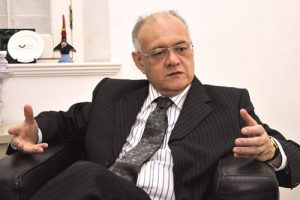 President